Welcome!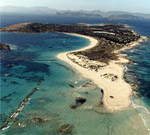 We would like to show you new internet website Yachtea.com which is a dedicated for yacht charter reservation online.
Sailing
Sailing is become more and more family summer activity. Whole families with children go abroad to the southern countries to find some new exciting yachts, lakes, seas and friends. More and more prefer to spend their vacation on yacht rather than in a hotel or on the beach.
Yacht Charters in Southern countries
Even more people look for the yachts in the Mediterreanen. Czarter jachtów w Chorwacji The greates advantage is of course the weather, sun and hot water. For those few aspects European citizen go for sailing in such countries as Croatia, or they charter a yacht in Greece. More and more people fly to Balearics to find more sun on those beautiful islands.
Our offer:
In our offer you will find for charter such yachts as catamarans, sailing yachts, motorboats and gullets. We can present you yacht for 4 persons, but also for 10 or even 12 persons. We can arrange a skipper for your or a hostess. If you need a hostess on a chartered - yacht - that is not a problem for us. Just say a word and we will present you one of the most advanced fleet in Medittereanean
Welcome to Yachtea.com!